---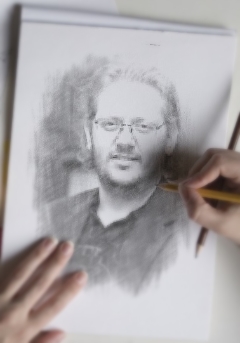 Aaron, the founder of RIoT International has over 15 years experience within the technology space with proven capabilities of software architecture, extensive experience with machine to machine and embedded technologies, public speaking, agile development methodologies and known for taking ideas from conceptual states right through to commercial production.
Prior to founding RIoT International Pty Ltd, Aaron has held various technical leadership positions with a number of start-up companies and fortune 500 companies - covering all aspects of medical publishing, context awareness, mobile device management, security and the Internet of Things. Aaron also has extensive public speaking experience both as an industry specialist as was being known as the face of the BlackBerry 10 evangelist team organising and presenting a number of developer focused events within the EMEA region for BlackBerry.
Aaron has extensive experience in working with mobile and embedded systems, system architecture, cross platform development techniques, development tools, mobile gaming, education software, security, cryptography, technical due diligence, hardware prototyping and implementing agile software development processes with both in house and off shore development teams.

A complete biography and references are available on request.
You may also be interested in...
Hardware Prototyping (under Services)

Do you have an IoT based concept that needs custom hardware built for it?